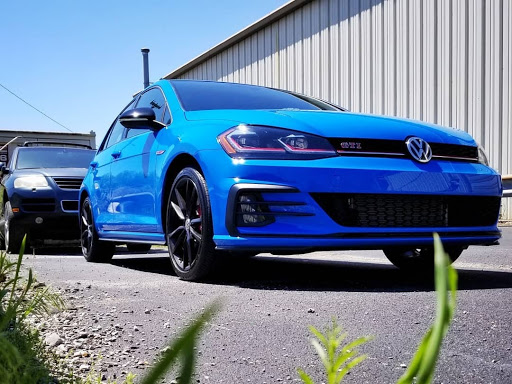 Volkswagen is one of the most popular vehicle brands on the road. However, GPO Tuning, Nashville's premier VW repair, maintenance and tuning provider, says that most drivers know astoundingly little about the German company. We recently sat down with techs from the busy performance tuning shop to get the inside scoop about what is under the proverbial hood.
Q: Thank you for sitting with us today. We have heard that Volkswagen has a very long history. Can you fill us in?
GPO Tuning: Absolutely. There are a few things that many people do not know. First is that the brand we have all lovingly come to know as Das Auto (The Car), was originally thought up by the most abhorrent human being in history: Adolf Hitler. But the brand has ties to many beloved historical figures as well, and the first "People's Car" was designed by none other than Ferdinand Porsche.
Q: What is the most popular Volkswagen?
GPO Tuning: That is an easy question to answer. The Beetle is the most iconic of the Volkswagen models. Although they were discontinued, we offer VW repair for all Beetles, no matter their condition or age. Interestingly, there were more than 21 million Beetles sold before production was pulled. We're personal fans of the Scirocco and Corrado as well. The new GTI's and Golf R's are fantastic cars as well. It's too bad the TDI's (VW Diesels) had the Dieselgate incident, as those are great cars too.
Q: We understand that the Volkswagen group actually owns many other brands as well.
GPO Tuning: Correct! Although few people know it, Volkswagen owns Porsche, Lamborghini, Bentley, Bugatti, and Audi. Our certified VW repairs techs in Nashville are qualified to handle diagnostics and repairs on these and other German vehicles. We also offer performance tuning for drivers who want more than what their vehicle offers directly from the assembly line. Volkswagen owns so many brands that more than one out of every ten vehicles sold worldwide is manufactured by the group.
Q: In the US, we tend to love our GMC's and Fords. How prevalent are Volkswagens in the states?
GPO Tuning: The US market is one of the most coveted among auto manufacturers. Because of this, competition is brutal. Despite our lingering affection for our American and Japanese vehicles, Volkswagen does sell around half a million cars in the United States each year. Incidentally, for those buying in Music City, GPO Tuning is one of the only shops in Nashville that specialize in VW repair and service.

Q: It sounds like it is growing in popularity. How many people does it take to make all of those vehicles?

GPO Tuning: Around 600,000 people receive a paycheck from the Volkswagen Group. Almost half of those – 270,000 – work at a single location in Germany. Volkswagen is not the only automotive giant across the pond, either. Around 2% of Germany's workforce works for either VW, BMW, or Daimler. These manufacturers are known overseas as the "Big Three."
Q: That is a lot of people turning wrenches…
GPO Tuning: It is. This does not even take into account companies that provide VW repair. The 600,000 folks that work for Volkswagen and its subsidiaries are involved in design, sales, marketing, and production, not service.
Q: We are beginning to think that we need to start the new year with a new vehicle. We appreciate your time with us today and look forward to speaking with you again. Before we close, can you tell our readers a bit more about GPO Tuning?
GPO Tuning: We are an independent Nashville-based VW repair shop, and we offer service to most European automobiles. We employ a team of the most experienced automotive technicians and have been serving the Nashville area since 2003. For more information about GPO Tuning, visit www.gpotuning.com.