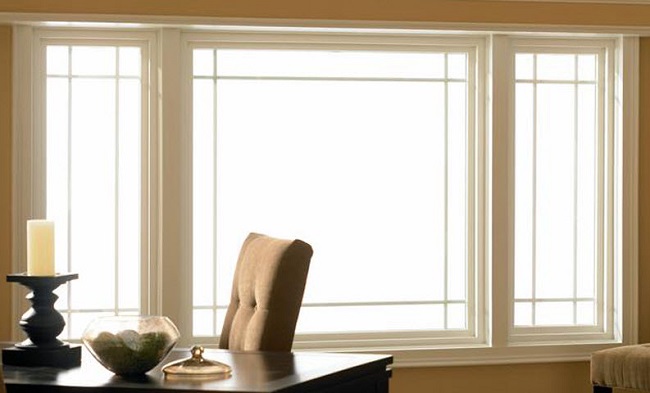 Morgan Exteriors is a leading Tampa Bay contractor and one of the area's most trusted replacement window installers. Read on for more information about ENERGY STAR-rated replacement windows available at Morgan Exteriors.
Windows are one of the most important features of a home, according to the experts at Morgan Exteriors. Not only do they let us see the world outside, they allow natural light to brighten our spirits and warm our hearts and homes. Windows have an important job to do, especially in coastal areas where wind, rain, and hail can be most fierce. However, given time, even the most dependable windows will give in to the elements.
Fortunately, when that happens, there is Morgan Exteriors. As expert window installers, the professionals at Morgan Exteriors can replace cracked frames, shattered panes, or dated wooden windows.
Windows by Morgan Exteriors are more energy efficient than ever before. Replacement windows can improve a home's appearance, drastically decrease energy consumption, and keep intruders at bay. A full line of ENERGY STAR windows are available.
Why ENERGY STAR?
The ENERGY STAR rating system was developed by the EPA in conjunction with building and efficiency experts across the country. Morgan Exteriors explains that ENERGY STAR-certified windows work day and night to save homeowners 12% or more in utility costs. And, lowering energy consumption shrinks a home's carbon footprint and reduces greenhouse gas emissions, note the experts at Morgan Exteriors. Homeowners can rest assure that when they see the ENERGY STAR sticker on their replacement windows, they are getting a high quality product that's not only good for the budget, but good for the environment, as well.
Exclusive values
Every window installed by Morgan Exteriors is backed by a lifetime warranty on labor and material. Additionally, Morgan Exteriors provides at no extra cost gas insulated glass, UV protection, premium extruded vinyl, fusion welded and insulated frames and sashes, Denny clip pivots, triple glazed glass, and streamlined airlocks. These bundled values mean homeowners need not worry about their investment, it's protected. Customer service agents are always available at Morgan Exteriors and are fully authorized to handle any homeowner concerns.
Big jobs, unusual windows no match for Morgan Exteriors
Throughout the last five generations, the expert craftsman at Morgan Exteriors have seen it all. Whether it's triple or double hung windows, picture windows or custom basement windows, Morgan Exteriors has the right window for every home. Virtually unlimited color and style combinations ensure Morgan Exteriors has the perfect window for each project, big or small.
Clean and safe guarantee
As a family-owned company, Morgan Exteriors has built its reputation on safety, quality, and respect. Each window installation crew is carefully trained to maintain a safe and clean workspace, guaranteed.
Morgan Exteriors pledges to provide homeowners with clear, concise, and straightforward answers to all of their home remodeling needs. From windows to exterior house painting to bathroom makeovers, Morgan Exteriors can't be beat. For more information or to schedule a free consultation, visit MorganExteriorsInc.com or call the Tampa office at 813.931.4663