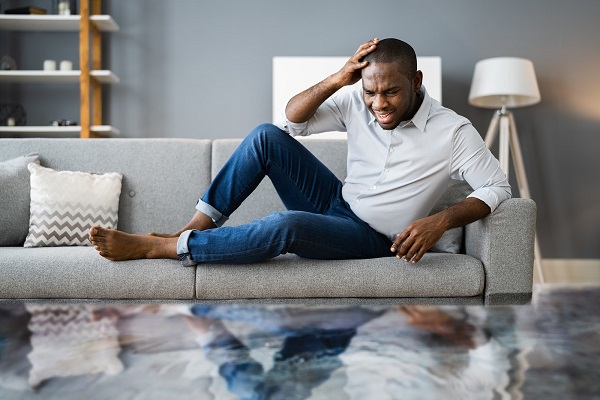 While post-flood water damage to a home is considered a given, many property owners are still caught off guard by health and safety risks posed by contaminated wastewater. Let's look at the different kinds of wastewater contamination and what you can do to minimize risks.
Sewage contamination
The water is contaminated by waste coming from non-industrial human activities such as bathing, washing, and cleaning. Assume that the water you come in contact with post-flooding may be tainted with raw sewage.
Here's how you can stay safe:
Wear protective clothing such as boots, gloves, eyewear, and a face mask.

Wash your hands thoroughly and frequently.

Avoid eating food that has come in contact with contaminated water. Drink bottled water for the time being until the safety of the local drinking water has been verified.

Clean and bandage cuts and scrapes, even if these are minor, before doing any cleanup work.
Chemical contamination
Industrial chemicals such as pesticides and gasoline could leach into waterways after a flood and get into your home; these must be handled accordingly.
Protect yourself by:
Wearing protective clothing.

Being aware of symptoms resulting from exposure to toxic chemicals such as headaches, dizziness, nausea, and skin irritation. Seek medical help immediately should these symptoms persist.
Consult with a qualified water damage remediation expert before re-entering a flood-damaged home to make sure other, more lethal threats such as live electricity and potential structural collapse have been mitigated.
Rytech, Nashville's leading water damage restoration expert, provides a professional assessment of flood contamination risks and reliable water damage restoration services. Middle Tennessee residents trust Rytech's IICRC-certified technicians for their water damage restoration requirements. 24-hour emergency services are available. Get in touch today for a no-commitment consultation.
Rytech Nashville has become a leader in the water damage restoration and mold remediation industry. From its humble beginnings in one location, the company has reached exponential growth and currently provides service to 49 major markets across 25 states. Call (615) 751-8445 for more information.