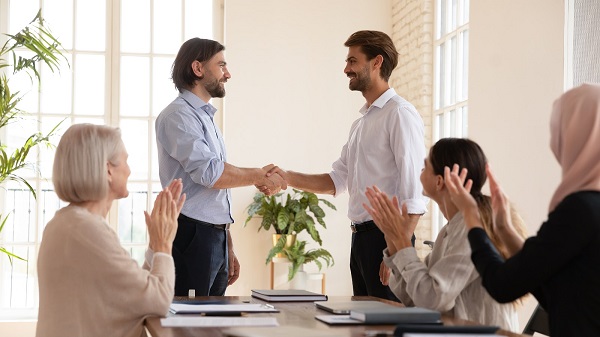 The human brain is naturally programmed to absorb visual content better than a page filled with words. Moreover, an average person retains 95 percent of a message when it is watched and only 10 percent when it is read. Combine visual content with movement and sound and you've got video – one of the most – if not the most – compelling media formats around. 
Whether they're recording videos non-stop, on schedule, or only when motion is detected, security cameras are becoming the norm in the workplace. Apart from their traditional functions of movement surveillance and loss prevention, security cameras have now taken on highly crucial roles in business environments. Nashville security camera provider ICU Security cites some examples of how security cameras can help employees understand and embrace core processes and procedures in the workplace, thereby boosting productivity and morale. 
Employee training. With security cameras in place, companies can document employees performing tasks based on best practices and use the footage as training materials for new hires. Organization veterans don't have to be pulled out for time-consuming training duties, allowing them to focus on jobs at hand.
Moreover, the periodic review of these videos could help management plan for future training programs that could unlock each team member's full potential.
Recognition of outstanding behavior.  Security cameras can capture an employee's exemplary behavior, which could be reinforced through a well-deserved reward or recognition. Other employees could watch the video to see what worked and evaluate if there are still areas for improvement.
Equipment operation. Organizations can use security cameras to verify and document the proper use and maintenance of critical equipment. 
Workplace safety. Security cameras provide companies with a definitive way to validate whether teams are complying with established safety protocols, reducing the risk of accidents and injuries.
Customer service improvement. Audio-enabled security cameras can provide details that would otherwise be missed when video-only systems are used. Managers can resolve employee and customer concerns by watching and listening to what took place.
Note that the reasons behind video surveillance efforts must be clearly communicated to everyone concerned. Transparent and sensible policies lead to a loyal and high-performing workforce.
Established in 1999, ICU Security are Nashville-based security camera specialists serving communities in  Brentwood, Murfreesboro, and Franklin, TN. Get in touch by calling (615) 208-2891.