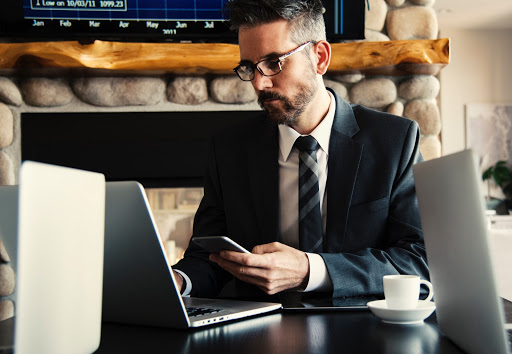 Major changes are on the horizon in the M&A market. If you are an owner wanting to sell your business or a Nashville buyer looking to get started in Music City, read on. Beacon Exit Advisors joins us for today's Q&A on how to sell, how to buy a business, and the things you should know before you do either.
Q: Thank you all for taking the time out to sit with us today. We understand that Nashville is a great place to buy a business and there are many income-producing opportunities available.
Beacon Exit: It is not only a great place to call home, but an excellent place to lay down your professional roots.
Q: How strong is the mergers and acquisitions market in the small and midsize business arena?
Beacon Exit: Right now, things are moving quickly. Although many analysts believe a slowdown is on the horizon for 2020. We like to tell people that now is the time to sell your business because, despite Nashville growing every day, things will eventually level out.
Q: How long does it take to sell your business in Nashville?
Beacon Exit: Like selling a house, that depends on many different factors. Realistically, it can take six months or more. That being said, many businesses sell much faster, while others linger a bit longer.
Q: Why is that?
Beacon Exit: Buyers are extremely diligent and want to ensure they are walking into a cash flow situation. Music City commands a premium. If you want to sell your business, buyers looking in the Nashville area likely will not rush to closing. They will review paperwork, visit your location, and ask many questions before even making an offer.
Q: What advice would you give to a potential seller?
Beacon Exit: The first thing is to make sure your financial paperwork is in order. No matter how cool or interesting your business is, buyers want to see numbers. Next, it is prudent to have an exit strategy already in place or at least started. Collect records of all major events in the business's history, including equipment purchases.
Q: How do you know how much you should pay if you plan to buy a business in Nashville?
Beacon Exit: Work with a broker. They can help you crunch the numbers so that you have a better idea of what you can expect to pay. On the flip side of this, if you want to sell your business, a broker can help you come to a fair and equitable starting price that a buyer will actually pay. Many businesses sit on the market without selling because they are not priced correctly.
Q: When should a seller contact a broker?
Beacon Exit: It is almost always best to reach out to someone before you decide to sell your business. Our Nashville experts can help you formulate a strategy to get the most out of your investment. Most of the time there are things you need to work on in your business before it is ready to sell, and an experienced Exit Advisor can help you identify those areas.
Q: Are negotiations over once a letter of intent is signed?
Beacon Exit: Absolutely not. Keep in mind, however, regardless of which side of the transaction you are on, that the letter of intent is really just a starting point. When you go to sell your business, your buyer may discover issues during the due diligence process. This can change the purchase price or cancel the deal entirely if you are unwilling to make concessions.
Q: Should a buyer assume the business's debt as part of the deal?
Beacon Exit: Some buyers do. However, an experienced broker will most likely recommend against it. Most transactions are structured as asset purchases, so the seller keeps their own liabilities and the buyer starts with their own clean history.
Q: Once an offer is made and the letter of intent signed, are there issues that could stop the sale?
Beacon Exit: Unfortunately, yes. Not all buyers are considered qualified buyers. Even if someone offers a fair price, there may be issues with financing. For example, the buyer may assume their credit is good enough for a loan, but they failed to take into account debt, such as their house payment, or their credit is not as good as they think. This makes it harder to sell your business. Nashville buyers move on quickly, and the time you waste with an unqualified buyer might have you missing out on someone who is ready, willing, and able.
Q: One final question: Is it possible to sell your business without giving up your ownership rights entirely?
Beacon Exit: Absolutely. Many buyers prefer sole ownership. But there are those who would be willing to allow a seller to keep a minority stake; this might even be preferable for some buyers who need longer-term guidance or if the business is attached to a name and is well known in the community.
Beacon Exit Advisors is Nashville's leading full-service brokerage. For more information or for a confidential consultation, call 615.570.7087 or email Info@BeaconExit.com.