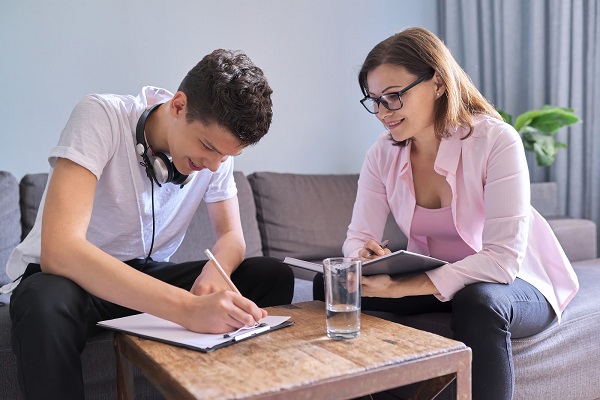 Whether you're considering a boarding school in Brentwood, Tennessee, or other location, here are some of the things you can do to make sure you're giving your child the best educational experience possible.
List your must-haves
Sit down with your child and talk about all areas of the boarding school experience that need to be considered, including the boarding school's location, campus and class size, extra-curricular activities offered, tuition and financial assistance available, inclusivity, and philosophy. This will help sift your non-negotiables from the things you could do without.
Take it a step further and ask your child to think about their long-term goals. Where do they want to go and who do they want to become? The right boarding school will provide an atmosphere that encourages them to grow along this path, both inside and outside the classroom. 
Consider the private boarding school's mission statement
A boarding school's mission statement is crafted to reflect its values and goals; it will ultimately be the basis for how the school's decisions are made. Brentwood boarding school, Currey Ingram Academy's mission statement, for example, is to provide an exemplary K-12 day and boarding school program that empowers students with learning differences to achieve their fullest potential. Take time to think about whether or not this school reflects your values as a family.
Explore Currey Ingram's curriculum, teaching methodology, and how the school works to uphold social, emotional, and academic balance. These factors will determine how the school assigns homework, conducts tests, grades performances, mentors its students, and sets long-term learning goals. The culture within the boarding school's teaching community is reflective of the culture created within the classroom. 
Seek first-hand reviews
This of a boarding school education as an investment. While statistics like state rankings, test scores, and student-teacher ratios are important, first-hand reviews will give you a feel of the school beyond the numbers. This can help you decide if a boarding school is the right fit for your child.
Check if the boarding school has programs and support systems in place for holistic student development
A student's interests will evolve over time, so variety is essential. Does the boarding school's curriculum include science offerings, an arts program, and special interest classes? Does it have an excellent athletics program as well as facilities to go along with it? Are there mentorship opportunities available?
Currey Ingram Academy, a well-known boarding school in Brentwood, provides programs for visual arts, music, photography, theater, and video production that give students multiple opportunities to share their talents and to be recognized for their work. Students are encouraged to participate in and/or support the school's athletics program.
Get a feel of the community life
For a truly exceptional boarding school experience, students and teachers must have a strong rapport with one another and value each other's contributions to the community.
Select faculty members of Currey Ingram Academy have joined the Residential Life staff and live alongside boarding students in the school's new residence hall. They are there to make sure the students' experience is rewarding, safe, and fully-integrated with all aspects of living and learning on campus.
Look up the school's history and traditions, as these in part shape the school's approach to community building.
Schedule a tour 
An on-site visit will give you a clearer view of everyday life at the boarding school. Observe student-teacher dynamics: Do they greet each other? Do they greet you? Are they fully engaged with the discussions taking place within the classroom? 
Take advantage of this opportunity to ask questions on housing arrangements, protocols in the event of a medical emergency, food options, college placement assistance, and weekend activities.
At Currey Ingram Academy's boarding school, mission-appropriate applicants are invited on the Brentwood campus for individualized shadow days. All prospective students are expected to participate in classroom activities and complete all homework, if given. Lunch and a snack will be served in the dining hall at no charge. 
Remember that admission departments are just as hopeful in finding the right boarding school-student fit as you are. At the end of the day, it all boils to choosing a place that inspires your child to learn and thrive to the fullest.  
A boarding school in Brentwood, Currey Ingram Academy supports and empowers students with learning differences to achieve their fullest potential – academically and socially – within an environment that fosters holistic student development. Get in touch by calling (615) 507-3173.